Belly Filler…
Have fun accompanying your beer with our grub!*!
* Not being a restaurant, our products are available while supplies last!
** Allergies warning. May contain or have come in contact with nuts!
Panini Sandwich
Grilled, served with the "rabbit salad" and dressing
Artichoke hearts
Artichoke hearts, pesto, mayonnaise, tomato paste, parmigiano, mozzarella and fresh basil
Le Beef
Roast beef, pepper sauce, red onions, Brie cheese
The Pear *
Pear, walnuts, Brie cheese, spinaches, maple syrup
All Fresh, Served with whole pickle and mayonnaise or mustard
Sausage and "Noix de Marmotte" sauerkraut
Sausage availability changes depending of the tenant mood. Ask for the current selection !
Smoked Meat
Old fashion marinated beef, naturally smoked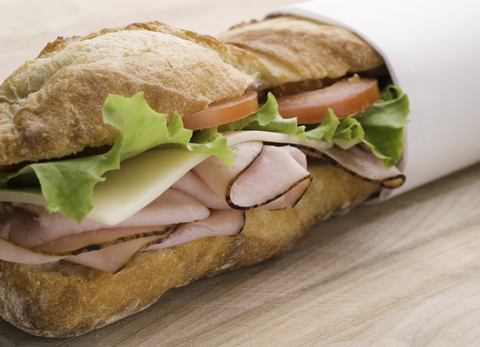 Deluxe Nachos
Dip and option between nachos or home made bread (Cream cheese, yogurt, salsa, mozzarella, black olives and fresh cilantro)
Terrines Plate
3 terrines with artisanal bread (Terrines' selection depends on the tenant's mood. Ask for the current selection!)
Snacks
Greek Kalamata Olives
Gendarme (dried and smoked salami)
Tortillon (salted cheese)
Nut mix*
Bruschetta croutons
Pie dish croutons
Chocolats (Heyez) trio
Drinks
Beers (see our beers brewed on site section)
"Cœur à tout" cider (Michel Jodoin) 7%, 355 ml
"The Alternative" (half white beer "L'Ange-Gardien" and half orange juice)
Scotchs Single Malt (more than 170)
Saint-Justin (carbonated natural mineral water)
Juice (Orange or Cranberry)
Soft Drinks
"Bodum" Coffee
Currently on Tap…
Try-them-all tasting platter
Use our small glasses (5 onces) to get a chance to try all our home-brewed beers.