Belly Filler…
Have fun accompanying your beer with our grub!*!
* Not being a restaurant, our products are available while supplies last!
** Allergies warning. May contain or have come in contact with nuts!
Panini Sandwich
Grilled, served with the "rabbit salad" and dressing
Artichoke hearts
Artichoke hearts, pesto, mayonnaise, tomato paste, parmigiano, mozzarella and fresh basil
The Beef
Roast beef, pepper sauce, red onions, Brie cheese
The Pear *
Pear, walnuts, Brie cheese, spinaches, maple syrup
The Grilled-Chesse
Old Cheddar, smoked Cheddar, Swiss, candied onions with our beer La Dernière Brosse
All Fresh, Served with whole pickle and mayonnaise or mustard
Sausage and "Noix de Marmotte" sauerkraut
Sausage availability changes depending of the tenant mood. Ask for the current selection !
Smoked Meat
Old fashion marinated beef, naturally smoked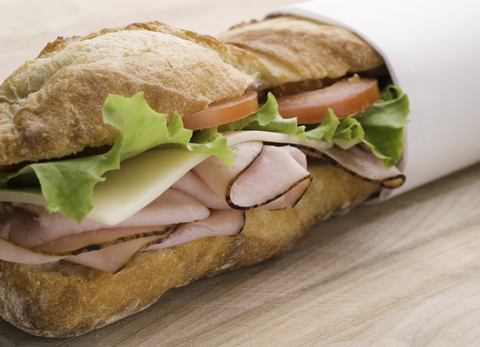 Deluxe Nachos
Dip and option between nachos or home made bread (Cream cheese, yogurt, salsa, mozzarella, black olives and fresh cilantro)
Pique-Assiette
Chesse, dry sausage made with our beer, nuts, olives, pickled onions and gherkins, jelly, bread
Snacks
Dry sausage made with our beer
Pickled eggs with our beer
Tortillon (salted cheese)
Party Mix Olives
Mixed Nuts*
Sweet and Spicy Mix
Chips
Maple-Barbecue Crackers (upcycled & local malts)
Trio of chocolate (Heyez)
Drinks
Beers -see our beers brewed on site section-
Scotches -ask for our menu-
"The Alternative" -half white beer "L'Ange-Gardien" and half orange juice-
Irish car bomb -black beer, Irish cream, whiskey-
Cœur à tout Rosé cider 6.4%, 330 ml -Michel Jodoin-
Mate «Triple» Libre -Mate Libre, lemon, Triple sec liquor-
Rhum & Coke -spiced rum Rosemont-
Gin Tonic -Trait Carré dry gin-
Irish Coffee
White or red wine -half bottle-
Découverte IPA or Météorite 0.5% from BockAle
Saint-Justin -carbonated natural mineral water-
Juice
Soft Drinks
"Bodum" Coffee
Currently on Tap…
Try-them-all tasting platter
Use our small glasses (5 onces) to get a chance to try all our home-brewed beers.